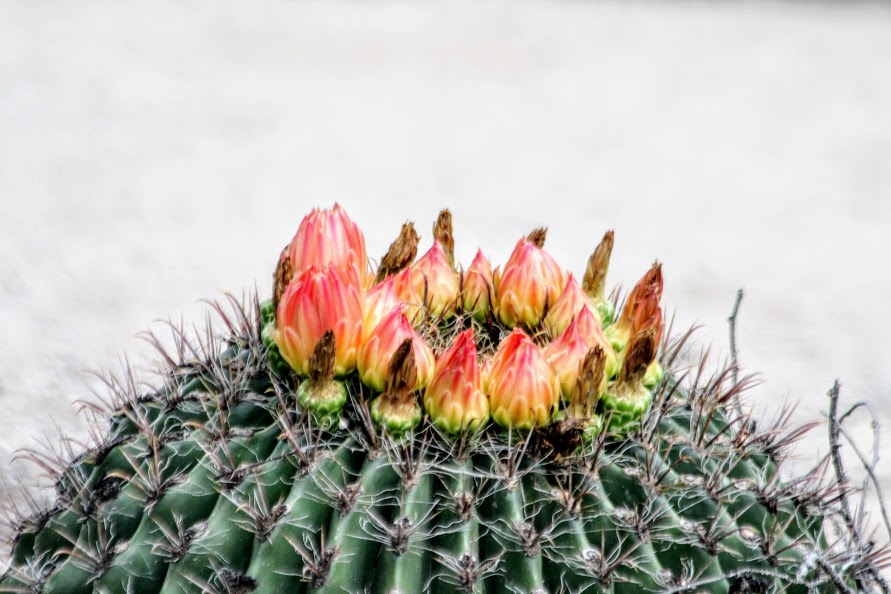 Susan is the rare combination of the highest level of professionalism along with great interpersonal care and attention. Her knowledge of Tucson real estate was evident from the beginning of our business interaction until the end. Susan is available for questions and concerns throughout the process. Mostly, I appreciate how she fully engaged in every aspect of selling of my home with expertise, confidence and grace. What could have been a stressful process ended up being a joyful experience...thank you, Susan!
- Victoria Cook, 1934 E 9th St
Susan Denis is a gem! A competent and savvy realtor with years of experience and her finger on the pulse of the Tucson market. Susan helped us to sell our home swiftly and to find and buy our dream home. She also orchestrated the buying of a winter Tucson condo for my mother-in law remotely. All of which went brilliantly! We put our home on the market (priced as Susan recommended), had competing offers within days and sold higher then we anticipated. Susan walked us through the process of home sale, from start to finish, with little stress – and we had a one year old in tow, so that says a lot!
We knew we were looking for our dream home and that it would be something unique. Susan came highly recommended by trusted friends for her very unique Tucson eye. We had little time to look and a swift deadline to buy. Susan listened and really understood what we were looking for and only sent properties that fit our requirements. She knew every listing the day it came on the market and saw our dream place the day is went live. Susan guided us through negotiations and helped us to shine against a competing offer. Susan gave great connections to trusted home inspectors and checked in with us every step of the way.
When my mother-in-law decided to buy a Tucson condo for winter visiting she knew exactly where she wanted to be but she found nothing up for sale. Susan wrote a hand written letter to each and every owner of the complex saying she had an interested buyer and to be in touch if they should be thinking of selling. Two units swiftly came up and Susan orchestrated the sale with my mother-in-law being remote and it went brilliantly.
We cannot recommend Susan Denis enough! Susan pretty much is Tucson realty.
— Marie and Ben Degain
Susan is very knowledgeable about the area and selling a historic home. Our home sold in less than a week. Susan was patient and communicative during the process. The offer came quickly. Negotiating the terms took some finesse which Susan and her associate Darci supplied. I highly recommend Susan and Darci.
- D Greene
My husband and I recently worked with Susan to buy a second home in Tucson, AZ. As residents of California—often working long-distance—we needed an agent who prioritized communication. Whether via text, email, or phone, Susan was always quick to respond to our questions and was thorough and clear with her answers. Despite her busy work load, we felt important and cared for every step of the way. Her knowledge of the local market is extraordinary and, on top of it all, she was super friendly and fun to work with. We highly recommend her!
- Leslie Kooy
My wife and I worked with Susan to sell our existing house as well as purchase a lot to build a home. She is excellent at making you feel as if you are her only client. She is super attentive and just a warm person. We would highly recommend Susan when selling/buying a home.
Working with Susan is the best. She seems to ALWAYS be available and better than that seems to think of my questions before I do. She may not always have the answer that I want but she always has the information that I need. I would not work with anyone else.
Working with Susan made the entire home buying process as convenient, smooth, and worry-free as we could have possibly imagined. She was especially awesome at sending emails virtually 24/7…whether it was forwarding potential listings, scheduling showings ASAP while navigating our work schedules, or responding to questions about offers, contracts, and closing. We never felt like we were waiting, which is really saying something for a couple of type A personalities!

With her years of experience in Tucson, Susan seems to intuitively know lots of information about virtually every property right off the top of her head. I deeply appreciated her willingness to share her honest opinions on neighborhoods, pricing, etc., while also not being too pushy. She took the time to get to know us and our priorities, which made her insights especially meaningful. Additionally, her local recommendations on things like mortgage brokers, inspection agents, contractors, and the like, were spot on.
Susan is all the things you want in a realtor: experienced, detail-oriented, honest, patient and kind. We would enthusiastically recommend her to any family, friend or associate.
—Matt Ostermeyer & Jonathan Tullis
Thank you for making it as anxiety free as possible. For making it go so quickly. For finding and working with another agent to give the house the person it deserves. I wish the new owner great joy and contentment there. A place where she can live satisfied with her home; where she can walk if she wants; drive if she prefers; and if she is willing to brave the university, find a source for all the native landscaping she could ever want. My friend had seen you sell many houses in Iron Horse quickly and for a fair price. She encouraged me to find you. I am glad I listened, glad that she was so right about who you are, reliable, professional, intelligent — and pretty darn quick!
—Dorian Hyland
Susan was the listing agent for a downtown Tucson vacant lot that I sold in 2015, the buyer's agent for a lot that I purchased in the same year, and has advised me about downtown Tucson real estate starting a number of years before that. During all our interactions she has always been focused 110% on providing the information and services that I need. She is responsive, adaptable, proactive, and a joy to work with.
—Dante Archangeli
We've now worked with Susan for three real estate transactions: she helped us buy our original home in Tucson, helped us buy the next one and then was our agent when we sold the first home. Susan is extremely knowledgeable both about the Tucson market and real estate in general. She's a very effective agent, and always goes the extra mile to help a client, whether it's meeting with a contractor to get an estimate for a needed repair or what have you. She's also very responsive–quick to answer any sort of question. We always recommend her to anyone looking for a real estate agent. I can't imagine working with anyone else!
—Kathe Lison
This was my wife and my first experience in selling a house. We had purchased the property six years prior from someone we knew so we did not go through the normal process which led to a quick sale. So working with Susan then became our introduction to offers and counter offers, inspections and appraisals and all the steps that rightly come with a transaction of this size and importance. We were very lucky to have a dear friend who we trusted recommend Susan Denis to us. Her knowledge of the housing market and experience were incredibly helpful in pricing our home correctly, successfully marketing the property in appropriate media and online, providing sage advice on how we handled the offers and all steps of the closing process. She was there for us from start to finish always promptly responding to our many questions. Most importantly, she did this all with a calm, reassuring, positive demeanor that lent us confidence throughout the home sale. We would, without reservation, do what our friend did and recommend Susan to others looking for a trusted and experienced guide for representing their home.
—Ben S.
I can't think of a single thing that I'd have wanted done differently. She's super professional, friendly and honest. She always responds quickly. She's fantastic!
—Megan Bartel
Professional, knows Everything and everyone, fine-tunes all this knowledge for Your Needs, and efficiently! Susan assisted our realty journey patiently, taking us through what we thought we wanted to ultimately what we really wanted! Love our place in midtown! We recommend Susan Denis to anyone and everyone! Just call her, already….
—Debbie Leavitt Castleberry
When I was referred to Susan Denis I was a very nervous first time home-buyer. But because Susan has been working in the downtown Tucson Real Estate market for many years, plus with her friendly and honest personality, I chose to work with her and very happy I did. When we began the housing search it entailed identifying price range, area and housing type – and what I very much appreciated was that Susan never pressured me to make a decision before I was ready. In fact, as my preferences became more clear, she even discouraged me from moving on a place unless I was 100% sure it was the place I was truly happy with. And here's the kicker, after visiting a lot of houses, we finally honed in on an area, neighborhood and even a cool little house to buy there. I made an offer that met the asking price, and much to my shock the seller pulled the house off the market. Needless to say, after all that we had gone through I was dismayed. But then Susan came up with the great idea of writing a letter to the other home owners in the same neighborhood, and much to our excitement, someone stepped forward and offered to sell their home for a great price. Then came the whole stressful purchase process, and Susan was very calm, very patient and very informative throughout that process – even though I kept pestering her with a 1001 questions. And I am now a happy owner of a sweet little home in a cool neighborhood, and I am thankful that I had Susan to help me find it. If you are a first time home buyer – or even a seasoned home buyer – I can highly recommend Susan Denis for her knowledge, her experience, and her skill as a Realtor in the Tucson housing market.
—Bob Henley, PhD
Susan helped us sell our home in May 2015, and she is a true professional. She is assertive when she needs to be and patient when she needs to be. She understands the Tucson market and is honest with her clients about what they can expect to get from their home. She truly cares about her clients and helps them make the best decision for their present situation. Her communication skills with other realtors are excellent; she is tactful, frank, and knowledgeable. She also takes probably the best photos of your home that you could imagine and writes excellent marketing copy! We have worked with quite a few realtors in Tucson, and truly believe Susan to be the best of the best.
Jenna & Jared S.
Susan – thank you also for representing us in selling our two properties. Your efforts and professionalism were top notch! I would not hesitate to recommend your realtor services to other potential clients.
—John and Margie Leitch
She's just the best realtor in the west! (bought a Tucson birdnest in 2010, now my son is buying his first home)
—Lorraine Armour
We met Susan in June of 2011, and purchased a home in February of 2012. In short, our experiences with her were nothing but wonderful. While we would have liked to have purchased a home much sooner, Susan was so patient, wonderful and did not push us to purchase a home that wasn't right for us. She is a rare professional who doesn't see her clients as just money, but rather people whom she wants to care for. But beyond her extreme patience with us, she is a savvy realtor that understands all the intricacies of this profession. If you are someone looking for a realtor who is intimately familiar with the market, understands her profession from historical context, and can offer advice on a multitude of details, then no one in the business does it better than Susan Denis. This whole process was difficult for us; we were admittedly very selective about what we wanted. Read between the fine lines, we were probably not the easiest of clients. However, none of this seemed to faze Susan. Even more incredibly, her professionalism and interpersonal skills created a wonderful friendship. We consider Susan a friend and real estate confidante. She is truly the best!
Alan and Regina Chu
Susan is amazing! Her advice and suggestions transformed my home for sale from a cluttered, lived-in, cute home for Mom and kids… into a clean, appealing, bright space with an open and calm feeling that attracted a buyer in less than two weeks. She is a wealth of resources, with contacts and recommendations for all sorts of helpful people, including movers, painters, lawn people, cleaning people, handy men…anyone you might need to get the property in shape to sell. She was on top of the entire process, prompting me just at the right times –not just with the home sale, but also with the logistics of moving and accomplishing such a big transition — things that she didn't have to do as a Realtor. For example, she would email to remind me to transfer my utilities and provide all the contact information, to submit a change of address to the post office, to schedule a moving truck, etc. The information and reminders were so helpful. Susan has a way of discovering and showcasing unique and desirable features of your home that maybe you didn't know existed. She is a very skilled writer, and her advertising can make your home truly interesting and intriguing. I almost didn't want to move!
—Cynthia Wallace
Paul and I so appreciate all that Susan has done for us, not only in selling our property but purchasing the property years ago as well. Working at the Realtor Board here in Portland I know many Realtors and what it takes to be an excellent one. She is one of the best. Although who knew the market would crash, she made the process as smooth and painless as possible. We so appreciated her professionalism as well as always responding quickly at every turn. She was always there and available.
—Patty R.
Susan helped guide me through the unfamiliar territory of real estate. I was a confused newbie homebuyer and Susan patiently and happily explained the process to me once, twice, five times!
—Julie A.
Susan Denis advocated for me as a first-time homebuyer and educated me about homeownership. I have been in my home nearly a year now, and grow more attached to it with each passing day. I felt very confident having Susan on my side to help me navigate the process! I have since referred my father and aunts to Susan to list my grandparents' home, which has been in our family since it was built in 1947. All of my childhood holidays and family gatherings took place in that home, and everyone in our family is quite attached to it. We needed the right Realtor to help find the right buyers for this very special home.
—Amy Schaller
I lived in Phoenix and wanted to relocate and probably started the process long before I should have! Susan developed a very keen sense early on as to what I was looking for in a home, and she forwarded me the perfect listings. Opening my email was like Christmas every day! Even after closing escrow, Susan has continued to help me with the transition, sending me items of interest and happenings around town. You can't go wrong with Susan!
—Laura Mays-Brandlen
Susan listed our home & represented us as we traveled on vacation and was able to sell our home in less than a week! She prepared all paperwork, communicated, and completed negotiations all long-distance! We were able to enjoy our vacation, knowing that all was taken care of. Her devotion is unequalled. She alerted my husband to our new home before it even hit the market and we were able to negotiate a contract within hours of it going on MLS. Recently, we relocated to Oregon, and Susan again worked her magic, building interest in the property through her advertising before it even went into MLS. Susan is open, frank, and a joy to work with. I would not trust anyone else!
—Michele & John Thompson
Susan sold our home this spring, and she is very informative, explaining everything each step of the way, and always happy to answer our MANY questions! She is always available to her clients. And she sold our house in just one day! Susan is trustworthy, knowledgeable, and personable. I trust her implicitly and was very comfortable with her. She made what is a stressful time very easy. I was not at all worried; she took care of everything!

—Kristen & Rob Pawloski
Want to work together & become a happy homeowner?